Boat Rules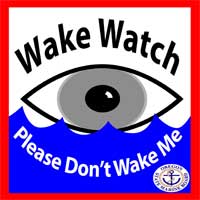 This page is for the discussion of wake boats.
Devils Lake is only three miles long and very narrow.
Shoreline stabilization and erosion prevention and sediment control is a major concern
PADL has members who complain about wake boats and members who enjoy wake boating.
–––––––––––––––––––––––––––––––––––––––––––––––––––––––––––––––––––––––
October 2008 - The Oregon Marine Board recently adopted a rule limiting wake boats on a portion of the Willamette River
PADL member and DLWID board member Jack Strayer has been following their meetings and sent the following.
The attached ruling was made for the lower Willamette - limiting the use
of wake producing [boats] activities. See the ruling attached below.
The OMB said that they were persuaded by local public opinion. If we
want any similar type of ruling - we would need the support of PADL, the
city and the members of the state legislature.
Jack
-------------------------
Jack Strayer, Director - Position No. 1
Devils Lake Water Improvement District
Email: jack@dlwid.org

======================================================================From: June LeTarte
Sent: Wednesday, October 15, 2008 2:56 PM
To: June LeTarte
Subject: Willamette River Rulemaking Please see attachment.June LeTarte
Executive Assistant
Oregon State Marine Board
Office of the Director
435 Commercial Street NE #400
Salem OR 97309-5065
(503) 378-2617
(503) 378-4597 FAX
june.letarte@state.or.us
http://www.oregon.gov/OSMB/safety/wakeboat.shtml
Wakeboard Boats Require Extra Care
Wakeboard boats are generating more complaints than any other type of boat in Oregon, chasing away fishing boats and enraging shoreside residents. Wakeboat operators must take steps to resolve complaints or face restrictive regulations.
1. Operate your wakeboat away from other water recreationists. Recognize that the larger wake can be dangerous to swimmers, canoeists and boat anglers. Avoid operating in narrow rivers or canyons where steep banks reflect the wake creating more turbulence. The operator of the boat is responsible for damage caused by the wake, including damage to boats, docks or injury to persons.
2. Add-on ballast tanks may destabilize your boat. Depending on your boat's design, on-board water bags can shift the boat's center of gravity and, in some circumstances, increase the likelihood that the boat will capsize or pitch sharply during turns, especially if bags are not securely fastened down and shift during maneuvers. Add-on ballast bags also take up floor space, increasing the tripping hazard on boats.
3. Add-on ballast tanks may make your boat illegal to operate. If your 18-foot ski boat has an 8-person/1200 pound capacity and you load in 750 pounds of ballast bags, you now have room for 450 pounds of people and gear. Since boarding and skiing is a three-person job (skier, operator and spotter) that load limit will likely be exceeded.

The Marine Board has been asked by the public to consider regulatory restraints on operation of these types of craft. New regulations will not be necessary if people learn to operate these craft safely, responsibly and avoid conflict with other users.

Please, be especially considerate of others when operating these types of watercraft.

Copyright © 2003-2011 Preservation Association of Devils Lake (PADL).
All rights reserved.


P.O. Box 36
Lincoln City, OR 97367
PADLsteward@wcn.net